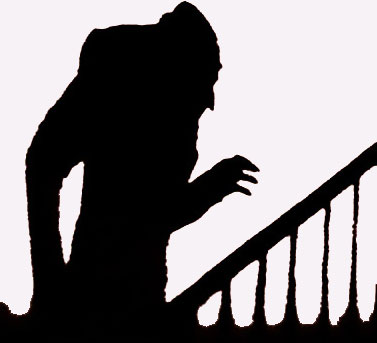 In the Phoenix Arts Centre in Exeter there is a current exhibit in the corridor near the kitchen. "An Adventure in Riso" based on images from the 1924 film The Adventure of Prince Achmed by Lotte Reinger. The works were printed by Prt Scr Press using Riso equipment. They were created in a workshop collaboration between artist Oliver Flexman and the University of Exeter Art Society.
The question that comes to my mind is why there is not an offer of prints in an unlimited quantity depending on demand. I recently spoke to Volkhardt Muller about Any High Street on the Wild Show / Phonic FM.
He explains the idea of "aura", the benefits of materials that are not easy to reproduce and also limited editions. 
I can understand that a woodcut is not suited to a very long run of printing. But a Riso can do quite a lot before you have to start again.
There may be time to discuss this again on the Wild Show. Mostly Phonic FM is music but there is some talk as well.
I notice on Oliver Flexman's store that there is a limited edition of a baseball cap. as memory serves this was displayed at the Phoenix inside a glass case. Would it have mattered if a few had been given away if worn around the building?
The image on the jpeg attached is a start on a poster for Nosferatu, 20 Nov at Exeter Northcott. Please have a look at the Adventure in Riso in the Phoenix Walkway Gallery and suggest a poster design for Riso. The Wikipedia suggests that copyright may be an issue in Germany but not in most other places. Note that this is a design for advertising so there could be more tolerance for using images.
By the way, The YouTube search robot suggests watching this next one when I search on Volkhardt Muller