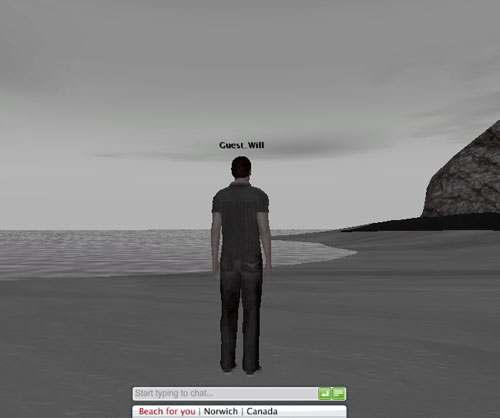 I discover that IFAL has had a conference on Virtual Action Learning.
So I am encouraged to look at this again and suggest it for the Deming SIG at the CQI and maybe other conferences I am interested in.
There will be a day meeting about Deming early next year with a rehearsal on Dec 8th. Maybe "rehearsal" is the wrong word but a sense of theatre allows the idea of a set. Twinity have not yet reached as far north as the CQI though Fleet Street is covered.
Meanwhile I have bought a beach currently Beach for You in Norwich, Canada. I have asked for it to be called Branscombe Beach and moved to a UK timezone. It tends to get dark at the wrong times for me. If it stays in Canada that is ok, I will just have to get used to it.
Plenty of space for a keynote and different streams. there is also a hill on which to announce any conclusions.
Meanwhile if you are in Twinity please check out the beach and send a photo. For bandwidth reasons, stills continue as an interface.