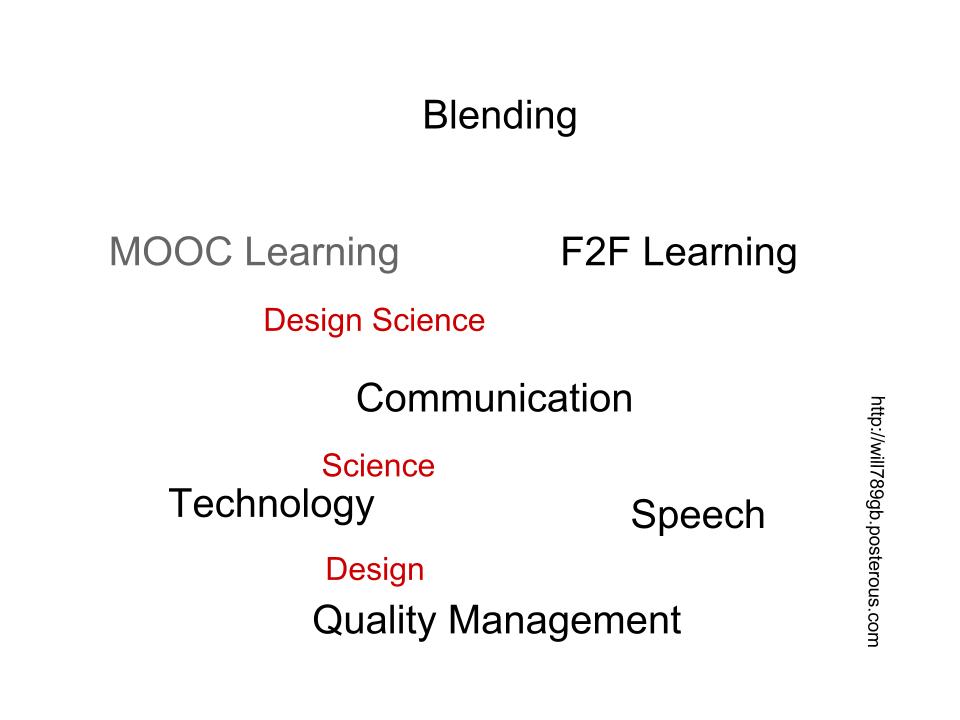 Since yesterday I have worked out where to place design science on the set of words from yesterday. This is only a start. They may move. Later there may be a proper definition of what "design science" is. Over the break I was thinking about the context and how other words fit together. The idea of "Hello Spiders" is to start with a cloud of words such as might be created by search data analysis. Then the search may find useful content.
Previously, from 2006
The actual news, continuing this year so far, is university interest in the MOOC. This could be a shift that allows other factors to shuffle in behind. The issues go back at least ten or fifteen years. I have been listening to Melvyn Bragg on the value of culture ; science is now very legit.
Design Science may be appearing as people in education get more used to statistics . It could be another way to link action learning and systems.
Also I have to accept ambiguity as YouTube search for Design Science finds design, science and a lot else.
By the way, Google has a new feature to offer research help as you prepare a slide for presentation. The "hello spiders" one though is assumed to relate to real spiders. I am offered links to info on the European Badger and pictures of elephants.